How can you help?
Please visit our facebook-page, like us and share the link with your friends.

2019 Advanced Racing Clinic
North Cape Yacht Club's Advanced Racing Clinic will be held for the 9th year. Come learn from the best coaches and jump start your summer! The location for the Clinic is the North Cape Yacht Club, located on the Michigan shore of Lake Erie.
Based on the success of the prior 9 years and using proven techniques from the CISA clinic in southern California, NCYC has created a high end clinic on the Great Lakes. This clinic is held in Laser Full Rig, Laser Radial, Thistles, and Club 420's. It is a BRING YOUR OWN BOAT Clinic.We enjoy a reputation for the highest quality coaching, fabulous hospitality, fresh water sailing conditions and remarkable volunteers.
Coaches from participant's clubs are encouraged to attend so they can learn from our program and coaches to improve the experience for their sailors in the future. Provisions will be made for coach boats.
2019 Program:
The 2 day program will consist of lectures and on-the-water drills with an emphasis on tactics, strategy and boat-handling. This clinic is focused on what it takes to reach your goals in sailing.
This clinic is presented in coordination with the NCYC hosted I-LYA Traveler Series races.
Our C420 fleet will be introduced to a fast paced college format this year. Brian Clancy has been very successful as college coach and we have asked him to stress starting, mechanics and tactics. This will be fast-paced and fun for all. Laser sailors and Thistle sailors will be introduced to techniques used at the very highest level of national and international competition.
The Schedule is tight. The most important thing to remember is that when you get to NCYC, there will be NO reason to leave. Showers, food, spare parts, etc. will be here. Even local participants are asked to stay on site for the full day. Our coaches want your undivided attention. Participants will be housed at North Cape member's homes, may camp on our grounds or may arrange their own accommodations at local hotels.
Meet the Coaches
420 - Brian Clancy & Chris Klaven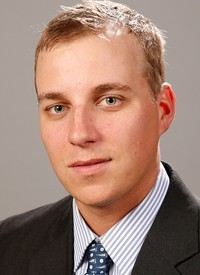 Brian Clancy, head coach at Cornell University since 2010, has also served as assistant coach at the United States Naval Academy. He has led his team to national championships in women's, coed, and team racing disciplines. Brian is a Level 3 Certified US Sailing Coach and Certified Instructor Trainer and recently won the 2018 Hinman Trophy Team Racing National Championship. He has coached both national and international events. Brian was the Lead Coach for 420s at the 2012,2014, and 2016 ARC... Welcome back!
Laser & Laser Radial - Lee Parkhill
Lee Parkhill spent seven years representing Canada as a member of the Canadian sailing team in the single-handed Laser class between 2009 and 2016. Over his sailing career, he had numerous top 10 finishes at world cup and world championships, reaching a world ranking high of 11th in 2014. In 2015 Lee qualified to represent Canada at the Pan Am Games in Toronto where he won a Bronze medal and capped off his career by competing in the 2016 Rio Olympics where he placed 23rd out of 46 countries.
Thistle - Peter Frissell
Contact Information for ARC organizers
Leslie Hill
Phone: (419)350-9000
eMail: sailingdirector@ncyc.net
Have an ARC Question?
Enter your eMail address here
Clinic Fees (per sailor):
Laser Full & Laser Radial.. $250/boat
420............................ $225/person, $450/boat
Thistle...... ................. $225/person, $675/boat
Schedule of Events
Thursday:Clinic Day 1
Breakfast: 8:00 am-9:00 am
On the Water: 10:00 am-5:00 pm
Lunch: approximately 12:00 pm (will be made during breakfast)
Friday: Clinic Day 2
Breakfast: 8:00 am-9:00 am
On the Water: 10:00 am-5:00 pm
Lunch: approximately 12:00 pm (will be made during breakfast)
Dinner: 6:00 pm
Saturday: Traveler's Series Regatta
Breakfast: 8:00 am-10:00 am
Skipper's Meeting: 10:00 am
First Warning Gun: 10:55 am
First Race: 11:00 am with no races after 3:00 pm
Dinner: 4:00 pm